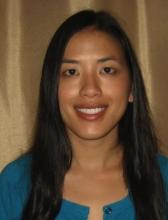 Born in Eureka, California, Susie Cha grew up in Humboldt County.  She obtained her BASW in 2007 and MSW in 2010 from Humboldt State University. She completed her undergraduate field placement at Zane Middle School with the school counselor, Delores Haskamp.  At Zane Middle School she led two groups; a multi-cultural group and a social group where teachers referred students.
She completed her graduate level field placement at Multiplicity as a co-facilitator of a group called "Adventure Outings". This group was for the siblings of individuals with developmental disabilities, such as autism or Down's syndrome.  The intention of this group was to address the needs and provide services to these siblings who, too, experienced their own struggles.  Susie worked at Multiplicity for four years. She began as a behavioral aide before becoming a behavior management assistant. After receiving her MSW, she worked as a behaviorist. During her time at Multiplicity she formed strong relationships and developed a rapport that continues to inform her professional life today.
"People asked how I got into social work and it has a lot to do with how I grew up, my beliefs, and having a conversation with someone like-minded. I took an Introduction to Social Work course as part of my General Education. I remember walking into the Social Work Department back when it was in the library basement, and I ran into Ken Nakamura. He introduced himself and asked if I was a Social Worker major. I told him, "No," and that I still was not sure what I wanted to major in. I originally enrolled as a "business" major. I told him a little bit about my history of growing up in Eureka and having fond memories of going to "Hmong School" where my father taught students how to read and write in Hmong. I, too, one day knew that I would like the next generation to have the same opportunity to be connected to their cultural roots and language. Unbeknown until my conversation with Ken, he assisted in securing a grant to create a "Hmong School." That was when I realized that I needed to take the social work path."
Currently, Susie is the Hmong Community Outreach Coordinator for Humboldt State University's Social Work Department and is employed as a Social Worker for Humboldt County Children and Family Services.  She is also currently working towards her clinical license. In her free time, Susie volunteers as a translator and assists with providing service referrals for Hmong community members.  Susie is also married to a social worker with whom she shares two children and four dogs. They plan to stay in Humboldt for a long time.